Vedder's Spirit, Passion, and Simplicity →
I am now a published music writer. Yay! This is a review on Eddie's latest solo album Ukulele Songs
"I run out of ideas every day! Each day I live in mortal fear that I've..."
– Ze Frank, the show: 07-11-06 http://www.zefrank.com/theshow/archives/2006/07/071106.html
You're probably wondering why I'm walking down Willow in a towel. In short: it's the greedy bastards' in Derryberry fault!! You see, a bureaucrat will do anything to swing a few extra bucks of profit. Even if it means forcing me to cross campus in a towel. Have you heard of these water-saver showerheads? It comes out like a dribble and it even shuts off the water after 5 minutes. With the total...
Nov 4 * inspired by Chihuly's "ArtPark"
Wash. Wash over me like diffused light, like a waterfall. I retain my depths, but the colors are wrong. I retain my humanity, but my outlook has changed. Wash. Wash over me like a bucket of paint, Like a bubble bath in the ocean with a clean cloth towel. You don't remember me because it was you who changed. Maybe it's not permanent, maybe today is uncharacteristic.
When Jesus said 'my body's bread, and my blood is the wine,' the perplexed disciples snapped their fingers to applaud their Rabbi Poet. Composer of each emotion. Author of the unwritten word. He has spoken everything into Passion and Beauty.     My God           is a Poet.
Mother love. Father love. Warm feelings. Light. Light from the sun Lasting 4 hours a day. Light candle Light electric lamp Light for the prevention of giving up Sister light Mother light Spirit light! Hold strong to your light Go forth and live Boldly with your light Light in your window Light on your ceiling Light the dark places you need to change. Father light Brother light Everyone light!...
I'm neither a fighter nor a revolutionary. I'm not a leadership position holder. Don't call on me to get shit done. Don't call on me to speak out on what we believe. I don't know why I am here, if I'm just a warm body to be counted or anything more. Hell, I'm not even a poet. Unless failing to express myself in any other form except the written word counts as poetry.
What fire makes a woman burn for what brings her joy? What fire makes a woman radiate love and hospitality? What fire makes a woman forge a blessed family? Discouragement thoughts unfairly compare all I could have to all I haven't. The yet-to-be-done to the already-have-not. The vacancies of the past to the unknown tenants of the future. But here in youth, I still have hope. Hope to be host...
Distant foothills, layered in rich colors, like sheets of ripped paper, beyond the endless stretch of velvet green triangles of old-growth forest spreading out before me in every direction. Trail-side tree-windows frame plunging valley. Balanced on this rock, I see her, crisp against blue sky. She presides among the hills, instructing the trees in which direction to grow. Me and Cary at the...
1 tag
Passion and Neglect
"I'm a god, I'm not The God… I don't think" "Frank Sinatra is God and David Bowie is Jesus, like in Ziggy Stardust." "Ziggy Elman, now that's one great jazz name!" Yeah, a shining-golden frozen-snake, a bent-up tube of brass, an extension of the musician, so alien to view, to hear, but an animal-deep impulse says it's so natural, something so pure that causes volumes about...
Gin and Tonic
Where is my Ginsey My Johnny, my muse? Where is my coffee mug! I drink water and self-respect. only. I drink Gin and Tonic If chronic dreams gin and lofty goals tonic. Stirred up, mixed up, smashed up dreams of gin and tonic An Ayn Rand world populated with Biblical characters: Jesus overthrowing the tables of the non-profits who think they can save the world with personal sacrifice, the...
"…The volume of his mathematical output did not seem to be affected by the..."
– My math book about Leonhard Euler As much as his little 'e' has given us hell through the years, you gotta admire the guy.
You'd think after hundreds of messages in church services, I would have been instructed to see services as part of a spiritual life… but I feel like I was taught that life had to be elevated to the spiritual high of the services. I love conversations with intelligent friends, with mutual interest and respect for each other's ideas and opinions. And sometimes, they draw out...
Bump
My first Cookeville free-write prompt response: It's that serendipitous encounter, when you bump into someone. Or rather, that's only the wording you use to describe it in the aftermath. Because there is something more to seeing a familiar person in a place you did not anticipate to see them. What is it? My brother says coincidences are all relevant and you should pay attention +...
1 tag
Cheer up
I can never stay sad or depressed for long. American [War] Literature class makes me upset like nothing else in my life. Today we watched a movie about Iraq soldiers come home just totally messed up with PTSD. There are few other ways to think about it other than this: The American Government is Killing its own People. It's so fucked up. I think the reason I can even sleep at night is...
< Rant > As Chuck would phrase it, "I feel like I have been doing a lot of things recently that contributes to a certain strong emotion that I do not find particularly pleasant." Reading Anarchist literature, listening to No Agenda, and about to dive into a semester of reading American novels about war… I'm pissed off. At least I still have my first amendment...
1 tag
2 tags
Well… here's the thing… After...
Where is the best place you've traveled to? and...
I hate tourist destinations. The first thing that popped into my mind was my trip driving back to university after Easter weekend at home. I pulled off the highway and drove down a gravel road because there was a sign indicating a park with a waterfall. I had to. Something in me made me turn around and go down that road. There was only one other car at the parking area. I saw a trail head down the...
4 tags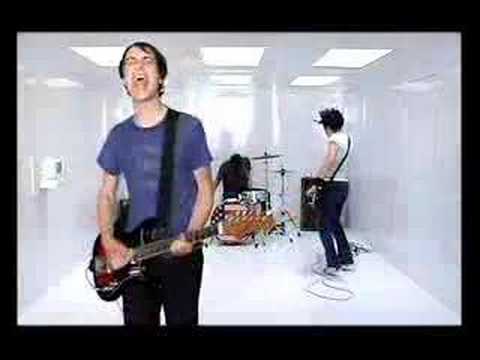 Dear Lauren,
(You're the only one who reads this, anyhow.) It's 1AM and I'm feeling journal-y. My composition book for the semester is almost all filled up of memories and feelings and thoughts and sadnesses and ideas and regrets. Right now I'm online chatting with a boy I met in class. We're talking about books. About how he loves Fydor Dostoevesky and Faulkner. And maybe...
I'm wearing shoes April 8th. Are you?
On April 8 I will be wearing shoes. In fact, I will be wearing my nice shoes. This way, I will experience life as a privileged American first-hand and help spread awareness of the impact that hipsters who wear TOMs have on nobody. I'm not claiming to be making a point here.
Intersting
"Interesting" has too many vowels. I am now contending for "Intersting" to replace it in our vocabulary. That is all.
"I can replace all vulgarity with "Danube."
– Chuck Long, about the idea of me hosting a rap/R&B show on WTTU and having to keep the tracks radio friendly.
Amy Rock on the Radio: Part 1
Today was my first hour running the show at WTTU 88.5 Tech Radio Cookeville, Tennessee Your only Alternative. Tracks I particularly enjoyed playing: "In This City" by Iglu & Hartley "Separate" by Blue Rabbit "Speak Slow" by Tegan and Sara "Paper Cut" by The Boy Least Likely To
3 tags
2 tags
There's nothing like some good live music. This is the second time I've walked out of the Backdoor Playhouse on campus in hysterics. Some good music does this to me: Makes me feel everything about my life at once: all the parts that are right, and all that are bad. And the clash of emotions is too much to handle! I stagger out of the venue, past the kids lighting up their American...
3 tags
Me: have we already come to playing word games? Caleb: The next step in courtship is an elaborate ceremony where we dance Widdershins around Tech's campus, while chanting various Celtic folklore. Me: I'm in. Caleb: I am, too, oddly enough. So, should we do it skyclad or not? Nevermind.. getting arrested together is the 6287th step.
hypem: dominicvieira: Cream - White Room ...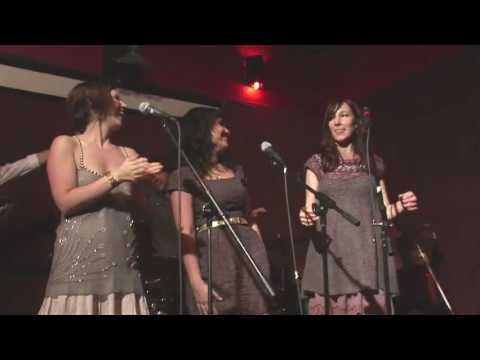 I get a lot of good ideas that I can't or just don't put into action. The more ideas I have, the more chances that one might go into action, though… right?
er·ra·tum
er·ra·tum /ɪˈrɑtəm, ɪˈreɪ-, ɪˈrætəm/ [ih-rah-tuhm, ih-rey-, ih-rat-uhm] –noun,  plural-ta /-tə/ [-tuh] an error in writing or printing a statement of an error and its correction inserted, usually on a separate page or slip of paper, in a book or other publication;corrigendum. I learned this because, as it turns out, a 100 page notes manual for Static Mechanics is that hard to prepare. Good...